Patrons
MeMeA 2013 offers opportunities for interested companies to be patrons at this year's symposium.
---
GOLD PATRONS
---

A leader in the study of engineering, architecture, industrial design and information technology, Carleton University's Faculty of Engineering and Design offers a comprehensive platform of research-intensive undergraduate and graduate programs. Interdisciplinary research and collaboration with healthcare partners brings together our expertise in patient monitoring, biosensors, biological signals and sensing, and medical devices.
---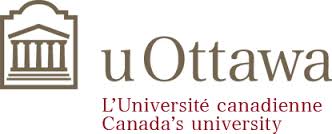 The Faculty of Engineering at uOttawa provides its graduate students with top-quality education in engineering and computer science to prepare them to practice their profession competently and meet the ever-changing needs of society, as well as to continue learning their discipline, with courses allowing them to also enter fields such as business, law and medicine.
Excellence and diversity in research are essential to its mission, which also includes building on our strong partnerships with industry and government research laboratories. The Faculty encourages a spirit of entrepreneurship amongst its students and personnel and strives to provide a learning environment that promotes excellence and innovation, ethical practice and responsibility towards society.
---
---
BRONZE PATRON
---

NorDocs Technologies provides medical professionals with better tools to address key challenges in addiction. Our goal is to increase the quit-rate and reduce the side-effect profile, while reducing the cost of those professional services. We currently offer a smoking cravings reduction program.
---